Recent Projects
At Versatile Welding Group LLC we have a continual flow of projects running through our facility. We are constantly trying to expand and develop by taking on new challenges. Although its not practical to showcase all of them; it is our honor to present a few that are in process or have just recently been completed by our team!
Staircase
Versatile Welding Group has been working close with a client in Edgewater NJ to engineer, design, fabricate, and install a showpiece product in their multi million dollar home on the Hudson. Its mono-stringer design and unique layout makes it a completely custom and an attractive piece of art. With thanks to our team and our great subcontractors; We are now excited to announce that this project has come to stunning completion.
Paddle Wheel
Located in Port Chester NY, a 110 ton 150' boat idealized in the shallows with no paddle wheel. This project consisted of delivering a 12' diameter wheel with 4 separate frames attached to a 2-1/2" steel shaft. Versatile Welding was contacted for our unique ability to engineer, plan, fabricate and install while ensuring speed and quality.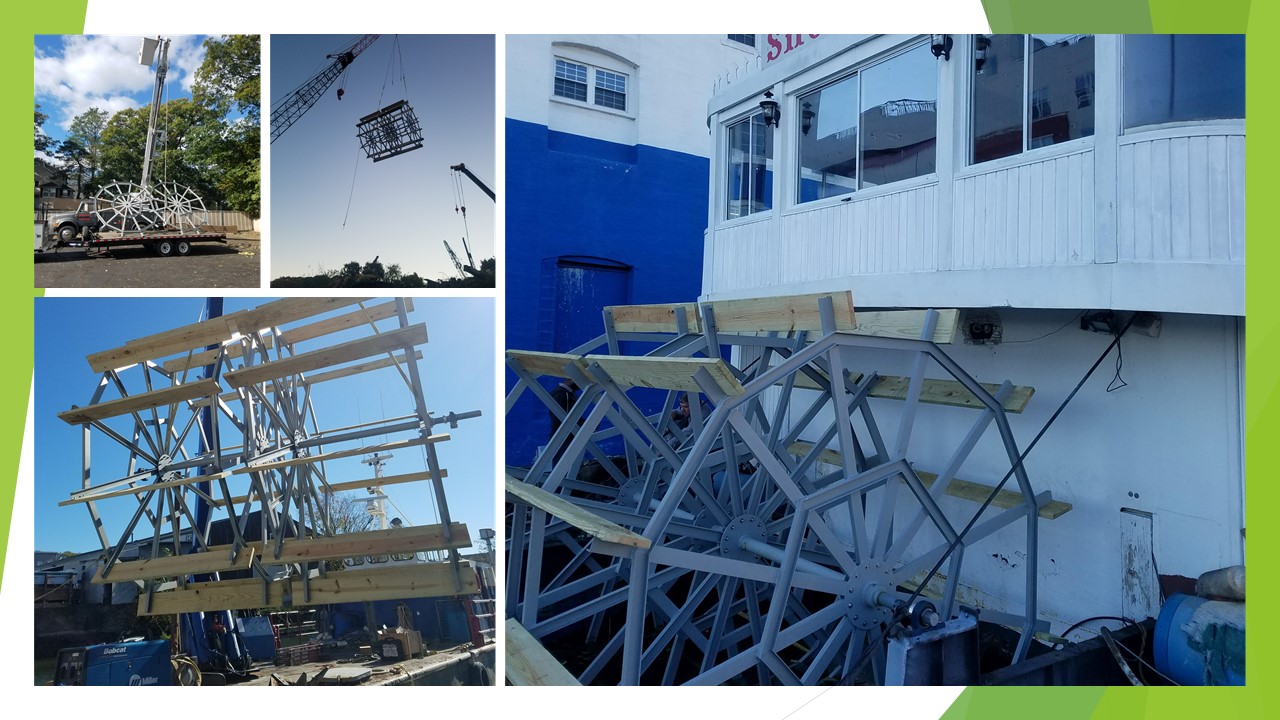 DECORATIVE Fence
A project that is currently underway for the City of Hoboken; 16 garden fence locations consisting of nearly 800 liner feet of decorative, powder-coated, and fabricated steel. All locations custom sized and anchored into concrete acting as a safety barrier as well as a scene of visual perfection. Take a walk down Washington street and let us know your thoughts.